Documentary. Factual. Branded.
Dedicated to great storytelling, top-notch production value and reliable, hassle-free delivery.
---
Sunday Night Entertainment specializes in social issue, science and character driven documentaries and factual series for markets all over the world, including CBC, CTV, PBS, History Channel, Discovery, France Televisions, NHK, TLC, Channel 5, National Geographic and many others. We're currently in production on a feature doc about the disrupted world of modern advertising entitled You're Soaking In It. SNE founder Scott Harper is co-producing, writing and directing the film, which will air on CBC's Documentary Channel in 2016. Earlier this year SNE paired up with Culbert Productions to produce Clara's Big Ride, a feature doc for CTV that explores the stigma surrounding mental illness, starring Olympian Clara Hughes.
Scott founded Sunday Night Entertainment in 2001, following his first commission for the independent documentary Cake Night. Set in Edgewood, a recovery facility on Vancouver Island, the film follows the day-to-day struggles of the addicted and their families.
Other early projects include Sunday Night, a documentary version of Ricky Gervais' "The Office," that sets out to chronicle the dysfunction of a modern workplace and Lost Adventures of Childhood an exploration of the vanished phenomenon of unsupervised play among kids. More recent titles include Flying Solo, which ventures into the private lives of people who've chosen to live alone, now the fastest growing demographic in the world. And The Secret Life of Pigeons, SNE's first nature film, which takes a unique look at one of the world's most misunderstood creatures. Aside from indies, Scott is a seasoned gun-for-hire directer/writer/producer on many other documentary films as well as a multitude of factual series including, among others, Who Do You Think You Are?, Urban Legends and William Shatner's Weird or What? Scott is a graduate of the Master's Program of the London School of Economics. He lives in Toronto.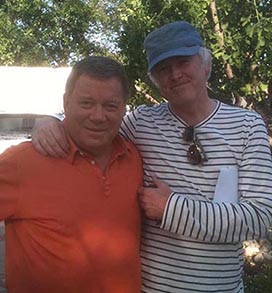 For Sunday Night & Scott Harper
2013 Banff World Media Festival, Rockies Award
Best Social Documentary: The Age of Anxiety (CBC)
2011 Yorkton Film Festival, Golden Sheaf
Best Science Documentary: Lost Adventures of Childhood (CBC)
2010 Gemini Awards
Nominee: Best Writer, Documentary: Philanthropy Inc. (CBC)
2013 US International Film and Video Festival
Silver Screen Award: The Age of Anxiety
2011 Yorkton Film Festival, Golden Sheaf
Nominee: Best Doc, Science/Medicine/Technology: The Age of Anxiety (CBC)